ARTIST: BRYAN WAYTULA
---
Bryan Waytula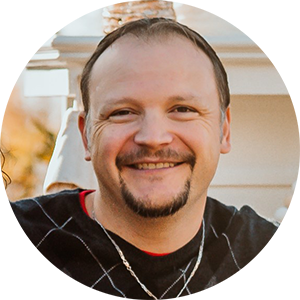 Bryan Waytula
My name is Bryan Waytula, a third-generation artist, and a Cherokee Nation citizen. I belong to the Wolf Clan.
Being the son and grandson of two Cherokee National Treasures in Basketry, it is important to me to continue to bring generations together through Indigenous art and practices. The past, present, and future of our Indigenous cultures that have survived have done so thanks to the knowledge passed on and protected by our elders, and we must honor them for that.
Although I'm no longer an art teacher, I still educate others through my work as a visual storyteller. My hope is that the stories I share in my work will be enjoyed by and shared with generations to come.